Partner: Dominik Vassilakopoulos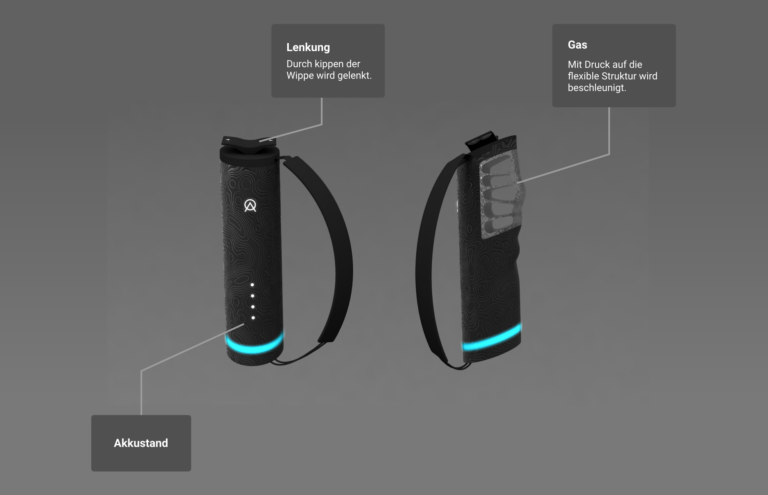 In the Interface Design course we dealt with the design and development of a controller for a computer racing game. The idea behind this came from the thought of what it would mean for the controls of a motor vehicle if, in the age of vehicle computers, they became detached from their operating habits. The current controls have evolved from the need to be able to control the steering, accelerator and brake directly via a mechanical arrangement. Autonomous driving opens up a completely new dimension here, which leaves the question of how we will control such an autonomous vehicle in the future.
The controller should be pleasant to use and at the same time intuitive. We decided quite early on to divide the controller into two halves in order to separate brake and accelerator. After a long iterative design process and a few user tests, we created a kind of rocker on the right Joy-Con, which is responsible for steering, and a D-Pad that can be equipped with additional functions. In an automotive context, the reverse gear was very important to us. The brake and accelerator are located on the back of the respective Joy-Cons and can be regulated by pressing on the structure. The accelerator is on the right and the brake on the left side.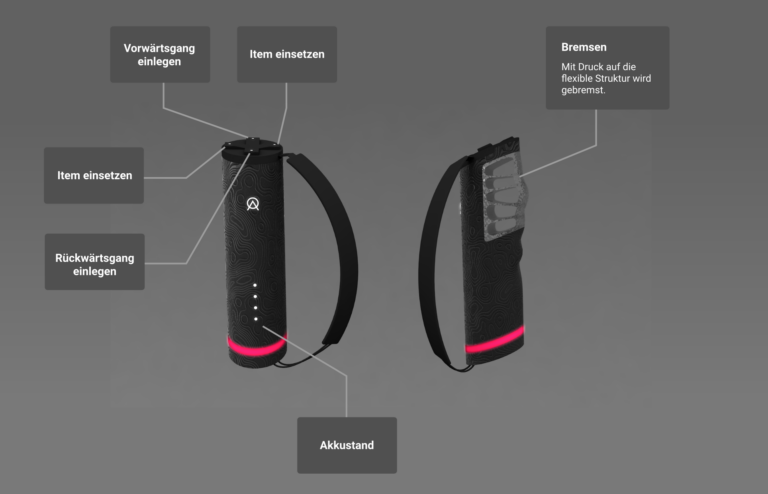 The functional prototype was created from a combination of various controls, sensors and the Arduino. An XY dual-axis breakout module was used to reproduce both the rocker and the D-pad. Two capacitive pressure sensors measure brake actuation as well as throttle underneath a foam.
We finally implemented our concept as a design prototype in Cinema4D, creating several variants in the process. It was important for us to show the controls clearly. We gave the Joy-Cons a grip structure that matched our branding and provided enough surface area to create grip. This created the topographical surface. We equipped the controls with reduced illuminated graphic elements and gave the Voronoi structure a taper towards the centre. The choice of material was particularly important to us here, in order to clearly indicate that the controller body had a silicone-like coating and the brake and accelerator had a pressable gel structure.