Course: Interactive Communication Systems
Partner: Tobias Reinhart, Dominik Vassilakopoulos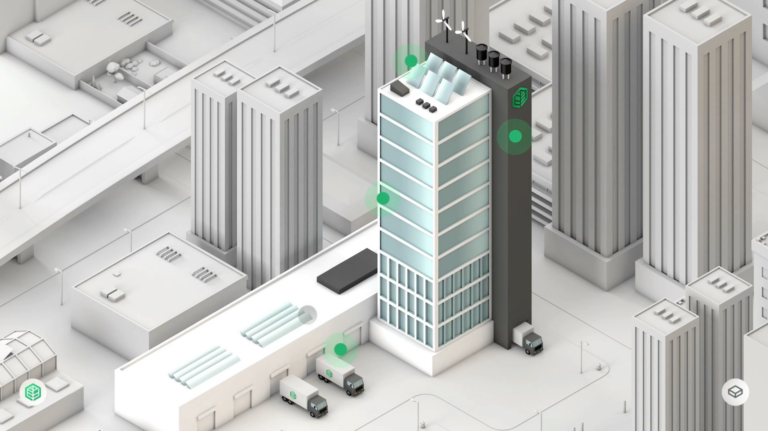 In the course "Interactive Communication Systems" we dealt with the design of an interactive application. The focus was on content and knowledge transfer. Hard facts should be designed in such a way that they appeal to the users and inform them at the same time. The final result should be a prototype that corresponds to a real exhibition scenario. We decided on the topic "Vertical Farming" because we thought the significance of such a modern agricultural concept was interesting. In times of climate change, the threat of overpopulation and the resulting water shortage, humanity is facing immense challenges in the near future for which a solution must be found.
The final result should be a prototype that corresponds to a real exhibition scenario. We decided on a fictitious exhibition called "Future Global Challenges". The concept consists of an entire exhibition stand. In the background is a large immersive screen that simulates the environment of a vertical farm and adapts to the user's input. In the middle of the stand, a desk forms the centre of the entire interaction. With the help of a multi-touch display, the user can virtually move around the Vertical Farm and obtain desired information on different areas of the farm.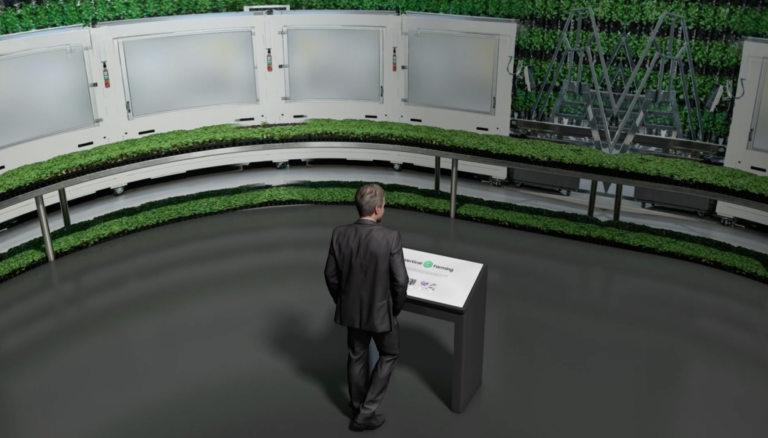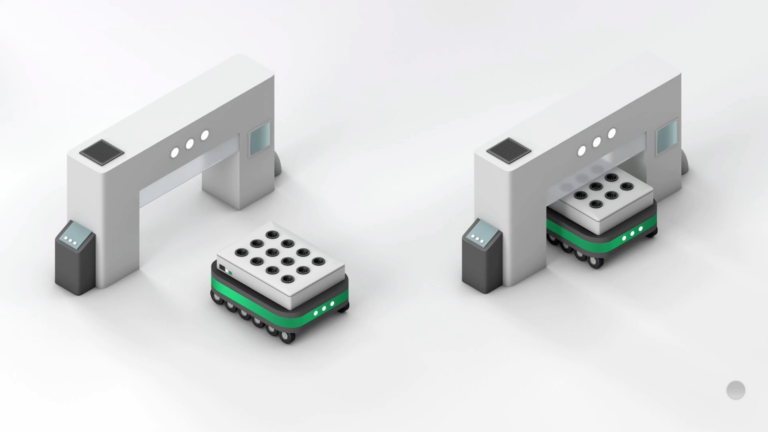 3D Modelling and Animation
The main task in the implementation was the 3D modelling and 3D animation using "Maxon Cinema 4D". A programme that was still unknown to us at the time of implementation, which presented us with an even greater challenge. Each element of the Vertical Farm was created by us as a three-dimensional body, provided with an individual material and then staged with light. Afterwards, specific movement sequences were animated for each area of the farm.
The animations created in Cinema 4D were then integrated into the user interface. The UI itself consists of a navigation bar and a large rendering of the entire vertical farm. Users can move freely around the vertical farm and select the triggers of the individual stations to obtain more detailed information in form of text and animation about the individual processes of the vertical farm. In addition, users have the option of switching to an external view of the farm where they can obtain further information.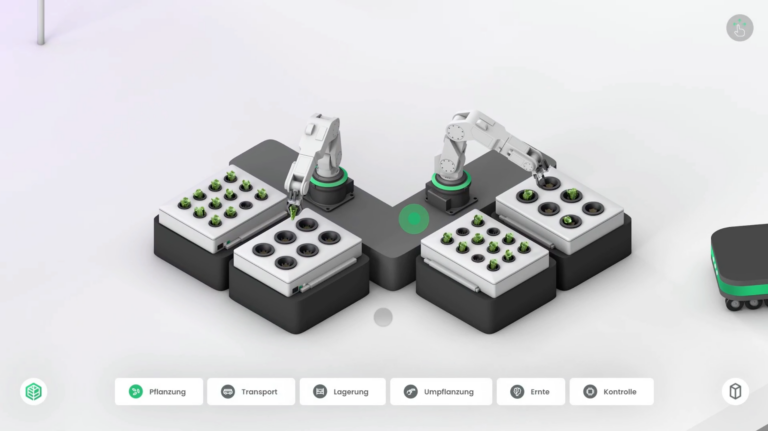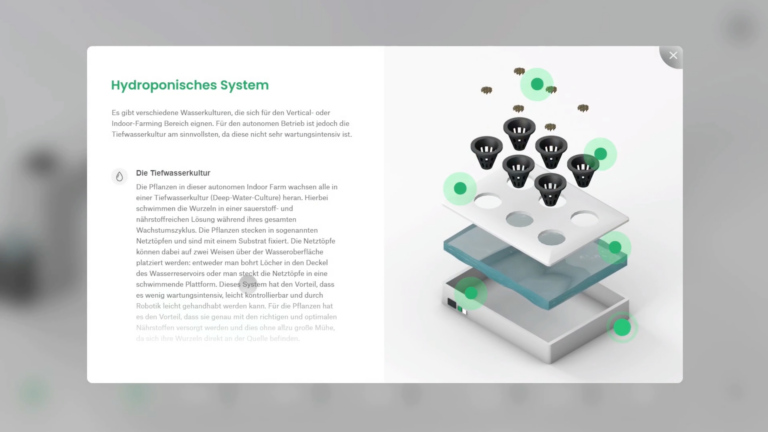 If you select a trigger, a pop-up comes into focus that shows the selected process of the vertical farm in an animation and describes it again in a text next to it. Further information on the process itself can be called up through additional trigger points that overlay the animation. The information text was provided with icons for better structuring and presentation of information.